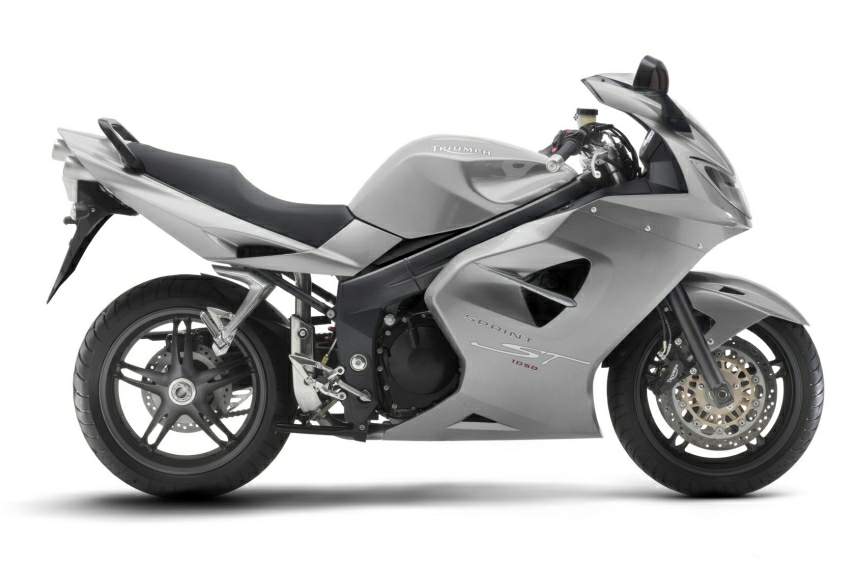 Triumph Motorcycles may refer to:
* Triumph Engineering Co Ltd, a defunct British motorcycle manufacturer
* Norton Villiers Triumph, a defunct British motorcycle manufacturer
* Triumph Motorcycles Ltd, a current British motorcycle manufacturer
* Triumph (TWN), a defunct German motorcycle manufacturer
The origins of the Triumph Motorcycles Company go back to 1885 when a young German moved to London and started an import/export business selling pedal cycles. In 1888 the company moved to Coventry and in 1902 they produced their first motor bicycle using the Belgium built Minerva engine with a 2.25 bhp engine. 1905 saw the launch of Triumphs own engine with 3bhp (363cc). By 1915 the engine capacity had increased to 550cc and now looked like a motorcycle. The machine had a 3 speed gearbox and was supplied to despatch riders during the WW1. It soon gained a reputation for quality and reliability. The term trusty Triumph originated in this period. Triumph had experimented with a 600cc vertical twin as early as 1913 but war halted development. In 1936 Triumph went into liquidation during the depression.

The company was bought by Jack Sangster who owned Ariel Motors, Birmingham. The Triumph Engineering Company Ltd was formed and it soon started to Produce Motorcycles again with Edward Turner as General Manager and chief designer. This appointment was inspirational and the company went on to become one of Britain's most successful motorcycle firms. It was not long before Edward had designed a vertical twin that would change the course of motorcycle design for the next 30 years. Even though the design was copied by other motorcycle manufacturers, the Triumph stayed pre-eminent. When the first Triumph arrived in the states just prior to WW2 they were an outstanding success beating the Indians and the Harleys. Bill Johnson opened the first motorcycle store on the west coast and that was followed on the East Coast by Dennis McCormack. Everything seemed to point to a super future until 1940 when the factory was completely destroyed during a bombing raid. A new factory was opened in 1942 and production continued until 1945 for the British army.

At the end of the war Triumph had a huge demand for the vertical twins and a new factory to produce them in. Despite the bright future there were many frustrations to overcome. Steel rationing was in force with priority being given to exporters ( luckily Triumph was one of these). Rubber, Petrol were short and electricity was rationed, (Triumph installed it own generator). Demand was so great for these motorcycles that the waiting lists grew longer and longer, indeed there were waiting lists in the 1950's and 60's.There has never been anything quite like the Speed Triple for an exhilarating combination of performance and brutal good looks. Other manufacturers have tried to match it, but have never come close to capturing the magic that makes it one of the Hinckley factory's most recognisable machines.

The sheer attitude of the bug-eyed twin headlights means there's no mistaking the aggressive profile of this definitive factory streetfighter. Equipped with the 120bhp second generation three-cylinder engine tuned for towering mid-range performance, the Speed Triple is the most powerful machine in its class by some margin. The chassis is a typically Triumph blend of lightweight, strength and agility with a compact 1429mm wheelbase and a responsive 23.5 degree steering angle. With fully adjustable suspension front and rear, this machine backs up its arresting looks with an extremely capable chassis performance.